Diamond instruments for dental technicians
Edenta diamond instruments are specially coordinated to the respective materials and working stages in the dental laboratory, ensuring optimum material reduction and fine surface quality.
Thanks to a special multilayer diamond coating you will profit from high service lives and cutting performances when processing and separating ceramic, composites and model materials.
Achieve precise working results when preparing occlusal fissures and contouring, forming tray peripheries and placing retention grooves as well as when contouring ceramic and composite facings or pre-separating and contouring.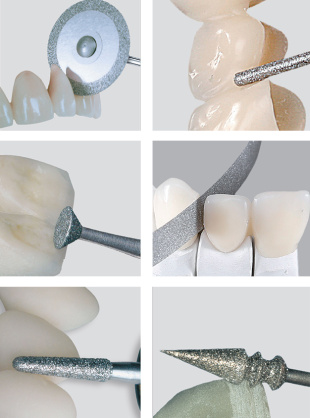 Klicken sie hier um den Produktkatalog zu laden