Diamond instruments for dentists
The diamond range from Edenta provides you with universal instruments for many applications - from cavity preparation, crown tooth preparation, veneer preparation to periodontal treatment.
Every preparation is an interrelated process. With a coordinated instrumentarium there are fewer changes of instrument and the preparation time is shortened. Whether Mono Rapid Grinder, Reducer, periodontal instruments or Magic Set - select from our extensive range of diamond instruments.
The Edenta multilayer diamond coating for a long instrument service life will also convince you. Equally the special diamond instruments with high-quality coating - for cool working and maximum abrasive capacity.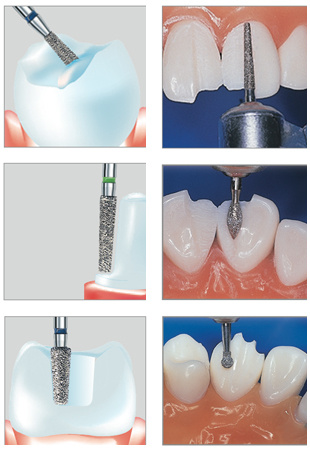 Klicken sie hier um den Produktkatalog zu laden