Diamond instruments for jewellers
Edenta diamond instruments ensure an optimum cutting performance on precious and semi-precious metal alloys as well as stainless steel and ceramic materials thanks to specially coordinated diamond grit sizes and instrument shapes.
Equipped with a special multilayer diamond coating and optimised diamond coating thickness we guarantee a long service life and high dimensional stability of the diamond rotary instruments.
The high degree of concentricity and cutting performance ensure smooth, vibration-free and cool grinding - when contouring, fine finishing and smoothing material surfaces.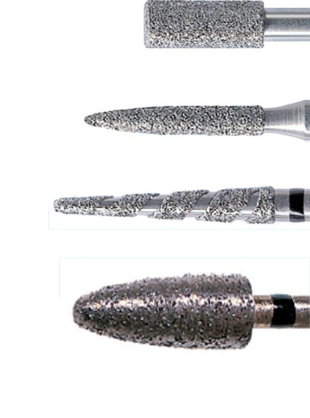 Klicken sie hier um den Produktkatalog zu laden