Tungsten carbide instruments for jewellers
Tungsten carbide instruments from Edenta for optimum working in the modern jewellery & goldsmith studio.
Our tungsten carbide range includes universal precision instruments for initial preparation, contouring, fine finishing, drilling, milling and smoothing of surfaces. Maximum concentricity characteristics guarantee accurate and precise working. Special HIP tungsten carbide ensures an ideal instrument service life. We ensure high cutting performance with coordinated cutting geometries.
Profit from optimum material removal and high surface quality when processing precious metal alloys (gold, platinum, silver, palladium) as well as semi-precious alloys, stainless steel and titanium. Our new cutters with DLC hardening combine the highest standards with an ultimate service life.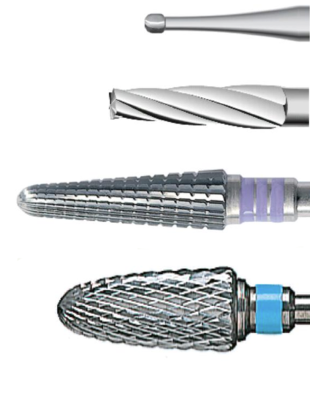 Klicken sie hier um den Produktkatalog zu laden