Steel instruments for dentists
Our steel range offers universal instruments for many applications - from cavity preparation to surgical treatment.
For us each preparation is an interrelated process.
With an instrumentarium coordinated to preparation you work fluently from one working stage to the next - with fewer changes of instrument and shorter preparation times, ensuring a consistently precise preparation result.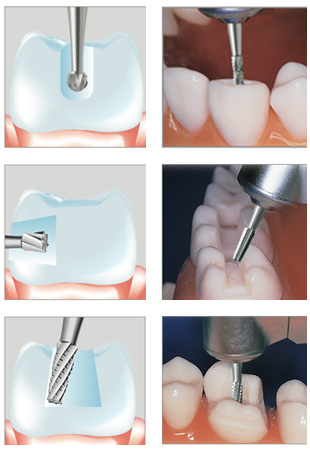 Klicken sie hier um den Produktkatalog zu laden