Polisher for dental technicians
Systematic contouring, finishing and high-lustre polishing! Edenta supplies a wide product assortment for maximum surface quality and optimum performance ranging from universal polishers to composite polishers and ceramic diamond polishers.
Optimally coordinated polishing stages ensure that the result is always perfect regardless of whether ceramic materials, precious metal alloys, gold, semi-precious alloys, composites or acrylics are being polished.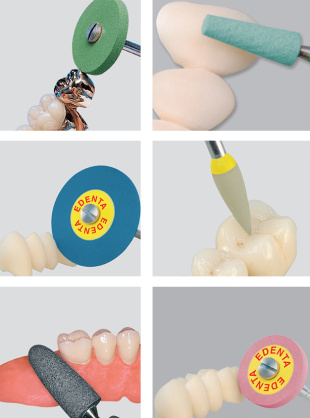 Klicken sie hier um den Produktkatalog zu laden